Our Vision
To provide a non-corporate business attitude to social care and provide local support to local people that are able to have a real say in the service they are provided. We look to create a better life for all individuals we support. We look to achieve this through person centred working and developing greater working lives for our support staff, through higher wages and high levels of support management.
Our Mission
To provide quality support and housing services through a person lead approach in order to promote peoples needs, wishes and aspirations.
We believe that everyone with a learning disability, whatever nature or severity, should be empowered through appropriate support to exercise their right to choice, opportunity, respect and dignity. We believe that this is achieved through focusing our time and resources on achieving the principles of the Care Act 2014. It is important for Guyatt House to work with each individual in a supportive and person-centred way to ensure that their wishes, desires and beliefs are at the forefront of company direction. Our business is built on the understanding that we are here to ensure we can provide the very best service for each person.
Our Values
HARD WORK

We go the extra mile, every day, and we do this with commitment, passion and enthusiasm for everyone that we support.

We show determination, creativity and energy to enable the individuals we support to achieve their full potential.

COMPASSIONATE CARE

We listen and respond with respect and show dignity to everyone that we support; this enables us to shape services that are person-centred and which promote independence, empowerment and citizenship and include the use of 'positive behaviour support' for people whose behaviour can challenge.·

We strive to create a culture of innovation through team working and specialist services which deliver best practice and care that is second to none.

EXCELLENCE

We invest in our staff in order to provide a skilled and confident workforce which delivers competent and high-quality support to everyone who uses our services.

We provide resources and opportunities so that staff and managers are supported to achieve their full potential.

Guyatt House's vision is to be Cambridgeshire's market leader in the provision of specialist and evidence-based services, in a range of community settings, for vulnerable adults with learning disabilities, complex needs and autism

We will constantly benchmark the quality of our services against the expectations of the individuals we support, as well as those of their parents, family members, local authority commissioners and regulatory authorities and deliver continuous improvements at all levels of the business.

Our mission is provide the highest care possible in the county and for those people to live a quality of life incomparable to any other care agency.

We will be a transparent and honest employer recruiting, supporting and developing staff to be the best in the industry.

Every person that we support will experience:

An individual support plan

Real day to day involvement and participation in living a full life

Opportunities to develop a range of skills based on choice and preference

Safety and security at home

Friendship and support at home and in the community

Opportunity to exercise choice and control in all aspects of life ·

High-quality living environments

Every person that we employ will experience:

A training and development plan specific to the job that they do

Continuous support, and regular supervision and appraisal

Effective leadership and performance management

Working in an environment that recognises and values individual contributions

Being part of a skilled, caring, motivated and conscientious team

Positive working environments

Pay which will always be above the Living Wage
Your Personal Information
Through our relationship, it is important for us to hold your personal data in order that we can work on your behalf, where needed. We understand the importance of ensuring that this data is held in the correct way and that is why all personal data is kept confidentially and securely. All data will be either stored in a locked cabinet or if held on computer will be held under a password protected file, this means that no other person other than those who are supposed to view it, will be able too.
Data Protection is important to us and also you, because there are some people that may use your data in a bad way. We are regulated through the Care Quality Commission and through our inspections they ensure that we are compliant with the Data Protection Act 1998 we are also contracted through your local authority and therefore must conform to our contractual requirements. So, please feel relaxed that we will do our job correctly at all times.
Although we hold some data about you, it is only right that you can see this information as and when you would like to.
There are times where we have to give your data to an external agency, this is in instances of safeguarding you from harm or vulnerability. If we need to do this we will only share the information that is absolutely necessary to achieve the exact purpose required.
Equality and Diversity
As a small company, we are absolutely committed in promoting to the highest degree your equality and, of course, in the process eliminating any unfair discrimination that you may face. Guyatt House recognises its duties and requirements under government legislation such as the Human Rights Act, related Codes of Practise and both contractual and regulatory requirements. We further recognise that we have the power to impose sanctions on any employee or third party member/s to our organisation where we feel practise is not that of a standard that the company would require.
Through fair access to housing, we look to provide housing and support options that are able to meet a wider market need and are accessible to individuals with physical impairments. Therefore, all our property offered will have a least one downstairs bedroom with washing and toileting facilities.
We will not compromise on offering services and resources that are accessible to every person, regardless of race, gender, ethnicity, religious belief, nationality, marital status or sexual orientation.
We are committed to involving and listening to all individuals that are supported by our organisation in the services that are provided for them, where this is not possible through impairment, we will work with a wider support network of people to enable best interest decisions to be made, we feel that this recognised and values each person's diversity.
Safeguarding you from harm
Every person has the right to live their life, free from harassment and discrimination. These rights are underpinned through the Human Rights Act 1998. Guyatt House is committed to ensuring that every person who uses our service, receives a life free from harm, abuse or any discriminatory events, both internal and external to our organisation.
Abuse is harm that has been caused to another person, such as, being shouted at, being hit, receiving threats, pressure, theft of your property of inappropriate contact.
If you ever receive an experience that you are not happy with, such as the above events, then you MUST speak out and tell someone. This is because if you do not, it may happen again, but also because it should not have happened in the first place.
Making plans
We will make lots of plans at the start our relationship, such as a:
Support Plan

This tells us what objectives you would like to achieve over a certain period. It may say, I would like to be supported in accessing work options, or, I need to learn the skills to manage my finances. You support plan, will be a key part of your Direct Payment, if indeed you have one. If you do not, then we still complete a support plan with you as it is good reference for both you and us.

Care Plan

This is a very important document and we must take ensure that this is done correctly. A care plan details your care needs and addresses where you may need additional support, such as, your personal care needs, your health needs and your medical needs, it also looks at risks that you may be encountering, if this is the case we will work with you to develop risk assessments. These are basically forms that look at risks and then we work together to try and reduce them. An example of this is, if I was crossing the road, this would be dangerous because of the cars, so to make it safer for me, I might cross the road at a zebra crossing.

Person Centred Plan

This is a visual plan, you can do it however suits your needs, you may do a MAP of your life and how you wish to progress, really this is for you to do, with support. But do not worry our clever staff will support you to make a good one.

Health Action Plan

We support you to make a record of your medical health appointments, this is especially important if you have additional medical needs. However, if you do not have such needs, a record of your appointments and outcomes of them, is still a useful plan to have.

Main file

We again support you to store all your personal information in a main personal file, this may hold information like bank statements and letters from the benefit office.

We do ask your support network, if you have one, to support you with this process, we do this because they tend to hold a lot of information about your life.

After they are completed we ask you to hold all these files in your room, so that you and your staff are able to work through these plans and provide you with the best services.
We feel it is always useful that we work with you and a wider support network you may have, such as friends, family, family friends, an advocacy group, your social worker or even old carers. WE believe that if these people are involved in your support, then all these people can support you too.
You will have a key worker at your home, a key worker is a support worker but they will work closer with you. They may support you with your plans, supporting you to be more independent with your money. They may even go to the cinema with you!!
Our staff are kind people and they like to work with you. However, it is really important that you try and understand that these people are here to support you in a professional way. So there are certain things that they are not allowed to do. For example, they are not allowed to be your girlfriend or boyfriend, they are not allowed to meet up with you outside of working hours and they are not allowed to be in your home when they are not working.
If you ever feel that a staff member has done something that is not right, then you must tell someone. You could tell:
Your family
Your friends
Your work colleagues
Your social worker
The staff member manager
Staff members should not, take your money, wear your clothes, be in your home without permission, eat your food, be rude to your, tell you to do things, make you feel scared, unsafe or even unhappy. When you tell someone, you will not be in trouble, people we support you. You can tell people, by filling in a form at the end of this support plan. The form is called, complaints.
When you first move in, you and your support network will have regular 'review meetings'. This means that you will meet up with everyone, either in your home or somewhere else, to make sure that your support is just right. It is very important that you tell people in these meetings, if something is wrong or you do not like something that is happening. This is so, it can be resolved.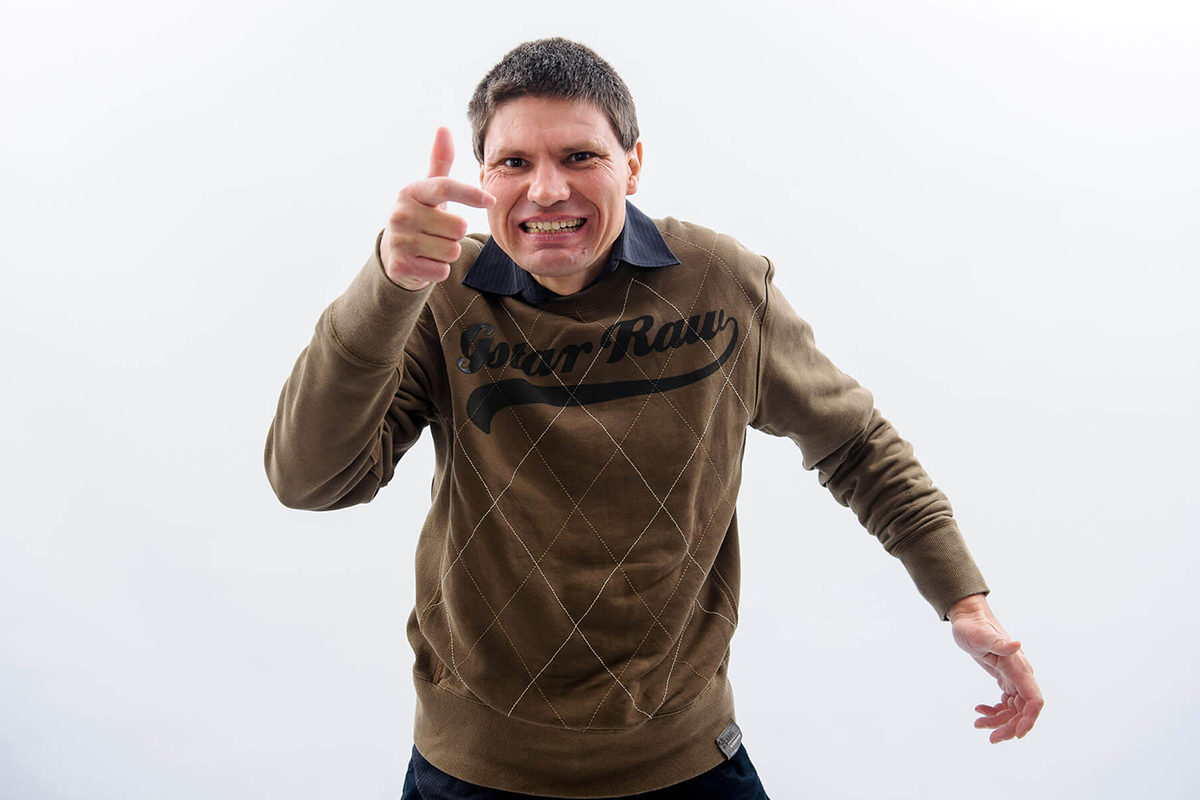 Accessing the community
During the day you may like to maintain a social life and do many different activities, you may even want to enrol on a college course. We can support you to either undergo a new social or educational activity- such as- computer courses, drama courses, swimming, dancing and visiting new places such as new towns or animal centres. To do this you may need on-going assistance with budgeting your money and learning how to use public transport, you may need to be support in this at first, to enable you to be more independent at a later time.
We understand that some people find it hard to cope with change and that they can become very stressed if things go wrong, that's why we will always stick to your support plan in order that we can offer you a tailored service.
We expect from you:
Let us know how we can improve your service
Be honest about issues affecting you, so we can give the right support to meet your needs
Be fully involved in developing and agreeing your support plan and work towards the same goals agreed with your key worker
Keep appointments that have been made with your key worker, or let them know if you cannot make it
Treat staff and other people who use our services with the same respect as you would expect from them
Not take part in any abuse, bullying or any other discrimination towards any other person.
Let us know if you are not feeling safe or if other people are not treating you well
What you should expect from us, we will:
Treat you politely and with respect and dignity
Be flexible with your support
Be clear and honest about the services we can and cannot provide you with
Provide your support on time
Abide by our contractual and regulatory requirements
Listen to your opinion, wishes, choices and aspirations at all times
Deal quickly with your concerns and complaints
Provide you with a good support package, that progress your future independence.
Respect your right to privacy
Keep your personal information safe
Provide you with fully trained and vetted staff members
Feedback
Guyatt House Care take your feedback and view extremely seriously. We always wish for you to view your comments, either good or bad in many different ways. We look at all comments and act on any information we need too.
How to give us feedback
You can give feedback by telephone, text message, through our web site or on our facebook page, sometimes the best way to speak with us in face to face, so speak to your supporting staff or their manager at any time.
Your feedback could be:
You are unhappy about the way you have been treated by us
You like the support you have been given
You asked for something, it hasn't been done and you were told it would be
You are pleased staff have helped you apply to college
Anything you want to tell us about our services
A complaint
Who can give feedback?
You
Your supporting staff
Relatives
Neighbours
Agent Groups
Professionals (e.g. Social Services / NHS etc)
Any third party